Although some folk say that it's not possible, nor feasible – or even practical – to cover large mileages on a classic, vintage or veteran motorcycle, there are others who know that this is not the case… and then there are also those people who go out of their way to prove the exact opposite.
Well proven to say the least, the 1942 Harley-Davidson 1200cc Model U that you see in the pics here is being offered in Stroud Auctions' November auction, and it is the bigger and much rarer brother to the 750cc WLA.
It was built – with a sidecar attached – in 1942 for the American military and sent to South Africa, where it remained until the 1980s when it was brought to Belgium, the vendor buying it in 1988 from AMS St Niklaas.
A heavy vehicle mechanic by trade, he completed the rebuild himself and the bike was on the road again by May of 1990.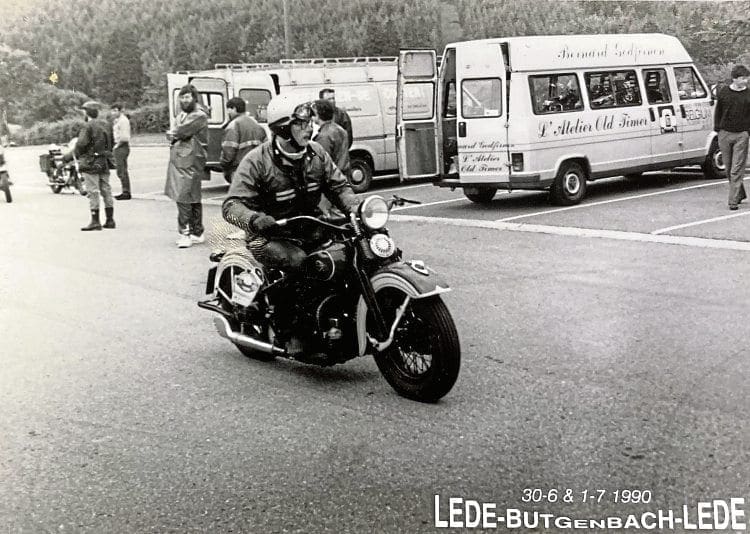 There the story really begins, as the list of rallies and road trips completed is comprehensive to say the least, mostly being on the continent; one of the first being a Belgian Lede, Butgenbach, Lede trip in 1990.
Other trips include 15 Belgian Nine Provinces rallies; Liege,Milan and back to Liege in 1997; Liege, Andorra and back to Liege in 1999; Coupes Moto Legende, Dijon, France and Poland and back in 2011; seven VMCC Welsh Dragon tours and multiple further continental tours.
The odometer now reads over 68,000 miles, but this is in addition to a further 15,000 covered.
The owner being a mechanic, it is clear the bike has been well looked after, including an engine rebuild in 2013.
When asked what was the worst issue that has occurred while travelling, the owner answered a head gasket, which was easily fixed by the roadside.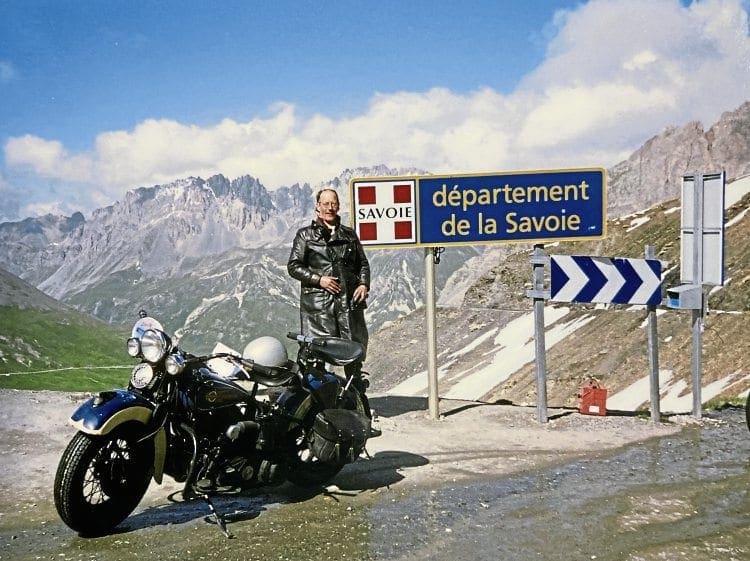 The most miles travelled in one day was around 800, which he did confess was a long day and resulted in spending most of the next day in bed.
The condition is obviously well cared for but enjoyed, with a beautiful patina that couldn't be replicated.
Most people will have struggled to get out for a drive or ride during the current pandemic, so perhaps this will inspire you to plan a trip or two.
If you haven't a suitable machine then perhaps consider taking on this fabulous well-proven Harley, or perhaps one of the other bikes on offer in Stroud Auctions' November sale.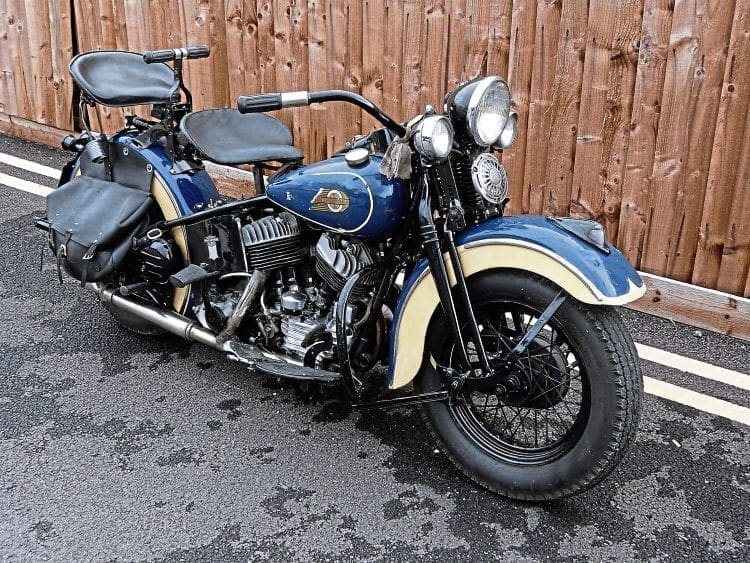 More information can be found at www.stroudauctions.co.uk
Read more News and Features at www.oldbikemart.co.uk and in the October 2020 issue of Old Bike Mart – on sale now!