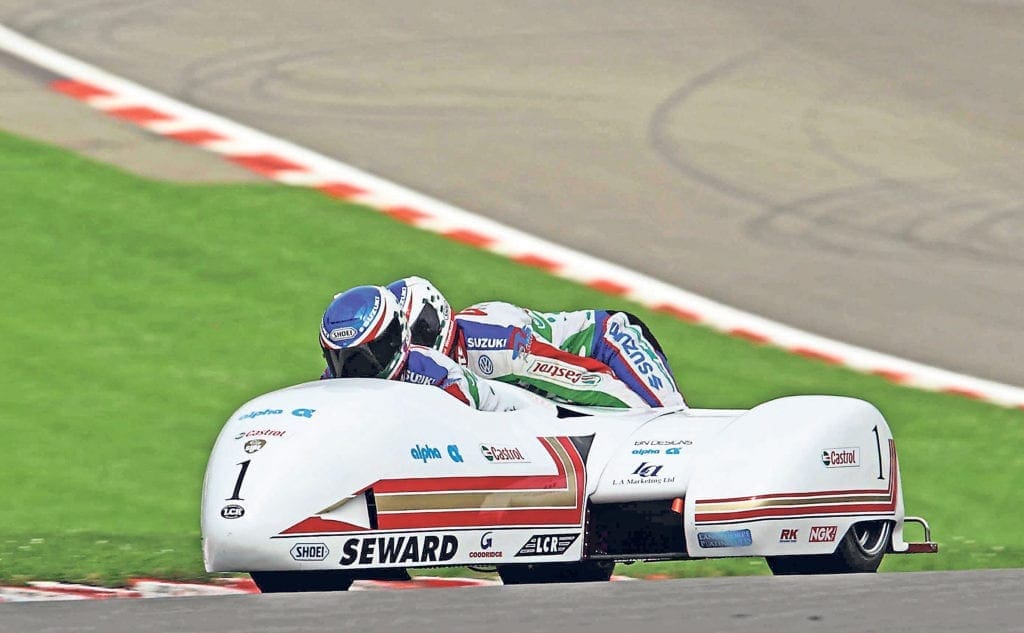 With this year seeing the second running of this unique event at Lincolnshire's Cadwell Park, the weekend of June 22-23 also marks the 70th anniversary of the FIM World Sidecar Championship, which is the longest surviving road racing championship that actually remains in the same format as it was in its year of introduction, 1949, and the weekend will also celebrate 40 years of LCR chassis success.
With sponsorship from the local Massingberd Mundy Lincoln Red Beef brand, a local product and initiative from the South Ormsby Estate, just eight miles from the Cadwell Park circuit, the weekend begins with a test, practice and publicity day on the Friday, followed by a VIP reception for celebrity guests that evening, before a full weekend of racing.
Championship racing comes from FSRA F2 outfits, as well as the thundering four-strokes of the Carmathias Cup (with classic outfits from the 1950s, 60s and 70s), while Louis Christen himself will be on hand to explain the theories behind his LCR chassis development, and how they became so successful with no less than 37 world titles captured within the 40-year time span!
The two most successful sidecar pilots of all time, Steve Webster MBE and Rolf Biland, are among those former world champions who will be attending, and taking their machinery out to parade around the iconic Lincolnshire circuit.
They will also be on hand in a special marquee for autographs and general chat.
Filling out the race schedule are the classic GP Original two-stroke solos, plus the DFDS Yamaha Past Masters and the ACU/Kawasaki Team Green Junior Cup with the Senior Ninja Series too, so plenty of action for classic motorcycle fans and sidecar enthusiasts alike.
There will also be classic sidecar parades, and sidecar 'taxi rides' around the circuit will be available for just £30, with proceeds going towards the BMCRC Benevolent Fund and the Lincs & Notts Air Ambulance Service.
In addition, a special one-hour TV highlights show will be produced, with emphasis on the Molson British Sidecars, for Eurosport to include in its ongoing coverage of that championship.
Edited highlights will also be available on the website and other digital platforms post-event.
You can follow developments on social media, and on the website at www.rkb-f1-sidecars.com For more information and tickets please visit https://brandshatch.msv.com/BH-19-BSB-1