It's not exactly my first bike, nor my last, but one of my early mounts – a 1951 Royal Oilfield 350 Bullet before and after a big "coming off".
I received £100 and the scrap from the other party's insurance, that was more than 12 weeks' wages for me, a 19 year old, in 1959.
A week in hospital and two weeks off work with no after effects seemed like a bargain.
With the windfall I then bought a very nice 1939 Wolseley 12/48 and sold the scrap for £8 and a 98cc James Comet to my good pal Manny Taylor – although everyone knew him as Manny, his correct name was Emanuel.
About a month later I was sitting on the war memorial in our village in north-west Derbyshire as dusk was falling, when I heard the familiar sound of my old bike coming down Church Street.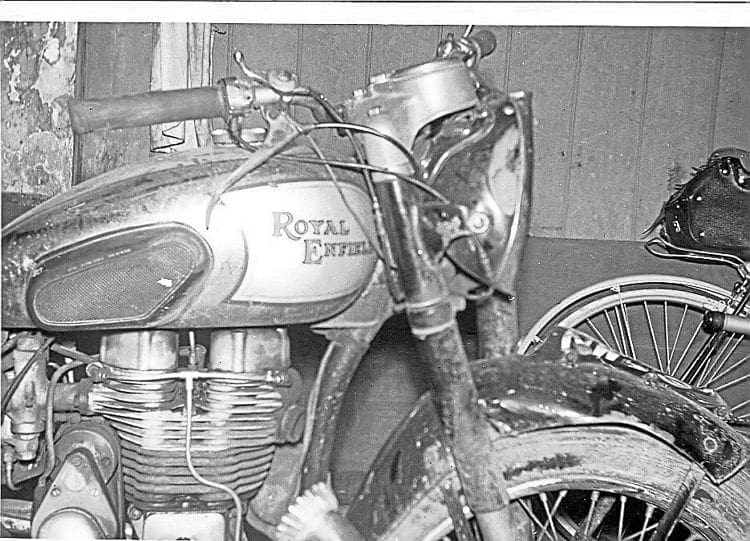 When Manny saw me he pulled up. He'd got a holdall thing strapped to the tank and was wearing a belted trench coat, gauntlet gloves and flat cap held in place with some ex-RAF goggles and no doubt he'd filled the panniers as well.
"Ayup Manny, where are you off to then?" said I. "Ascot," he replied without a second's hesitation. "Which Ascot will that be?" was my next question. "That one in Berkshire," he said with a smile.
"I'll get off in Buckingham for a pee, there are some toilets on the left as you enter the town."
At that time of night I often wonder why he bothered with the use of a urinal.
Now Ascot was 160 miles to the south and in the days before motorways, dual carriageways and by-passes every hamlet, village and town had to be negotiated.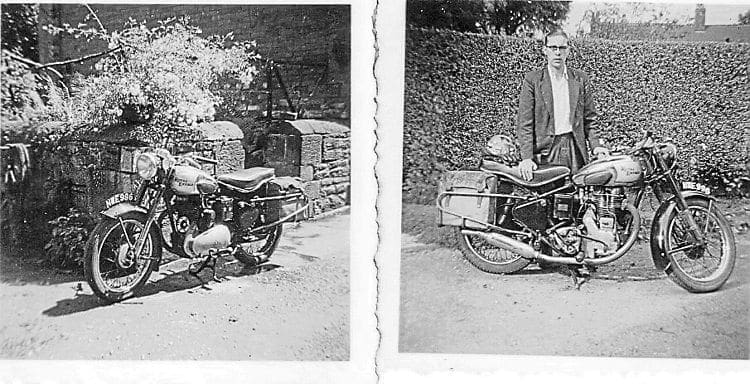 This was no easy evening jaunt. 'Wife's gone to her sister's with the kids and I'm going down for the weekend," he added.
"I was amazed to see the bike up and running again but he then told me that with the aid of a big hammer to straighten the front downtube and some parts of a BSA that he'd already got, it was simply a matter of rebuilding the crashed remains.
"I wouldn't have gone to the chip shop on it, but that was Manny. Anyone who knew him would vouch for him being one of life's most likeable characters. Sometime after, he told me that he'd made the round trip without any bother and that he now intended to tax and insure the bike! Happy days.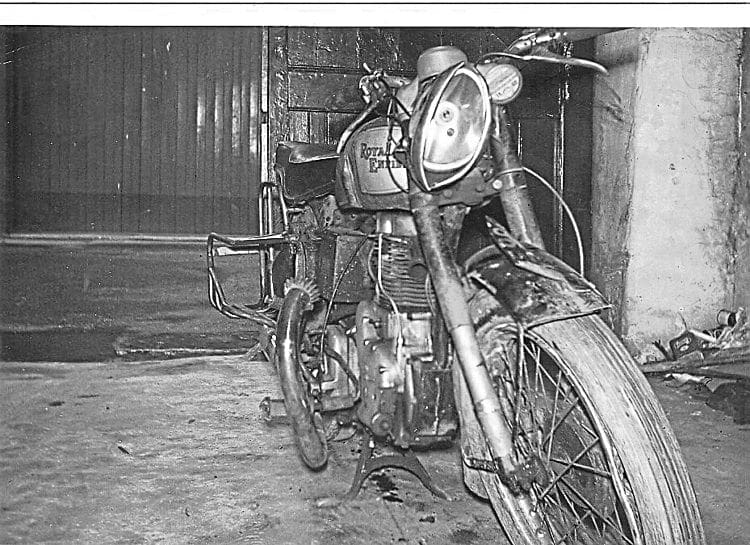 Graham Baldwin, S/W France – nearly 80 and still riding my 1935 Velo Mac
Read more Letters, Opinion, News and Features at www.oldbikemart.co.uk and in the May 2020 issue of Old Bike Mart – on sale now!
Enjoy more Old Bike Mart reading in the monthly paper.
Click here
to subscribe.
Comments
comments