The sidecar has become more of a leisure item in recent years although, as Mick Payne knows, there are still plenty of enthusiasts using them on a daily basis.
In the past, sidecar outfits were often considered a workhorse with the bike, frequently a side-valve single, hitched to a family-sized saloon or a utility box.
The most famous of these were the patrol outfits of the AA – and, to a lesser extent, the RAC – although they were also used to deliver the daily milk, the post and carried many a tradesman's tools.
The genre hasn't died though and both F2 Motorcycles and Watsonian have begun offering a 'Cargo' option.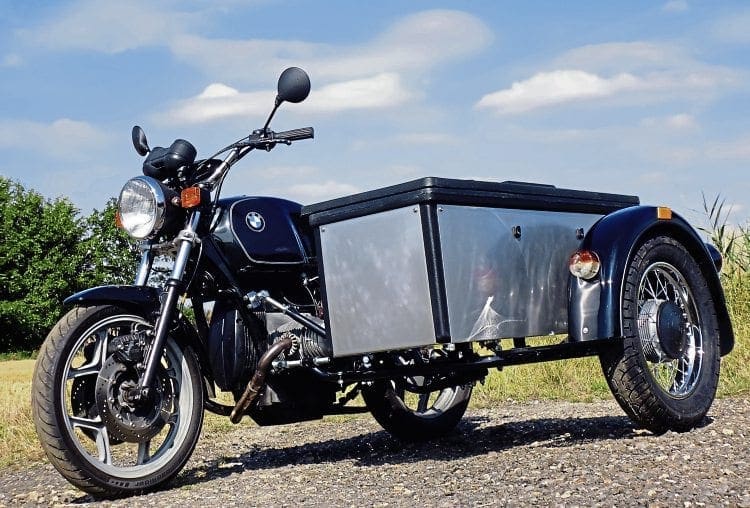 Sidecars are fitted to bikes for many reasons, although logic probably isn't one, and family, dogs or just the need to carry more than a solo can manage are more likely.
Richard and Mopsa English took a Meriden Triumph fitted with a Squire box sidecar around the world in the early '80s.
The box carried all their needs, plus spares for the occasionally unreliable bike.
This was nothing new however, as in July 1927 Stanley Glanfield set off on an epic trip with his 3½ hp Rudge, the box sidecar filled with the petrol, oil, spares and food necessary for the 18,000-mile global trip.
An Englishman Abroad can't be expected to eat foreign food – better it tastes of oil and petrol!
Read more and view more images in the September 2019 issue of OBM – on sale now!