Pete Kelly reviews Bill Cakebread's newly-reprinted and wonderfully-evocative story of life in London during and just after the war, and his apprenticeship and early working life at AMC's long-vanished Plumstead Road factory.
Every now and then, of the many motorcycling books that arrive at Old Bike Mart for review, a diamond-plated gem comes along; one written with such warmth and enthusiasm that no like-minded soul could possibly put it down until the back cover is reached; one with such sharply-focused memories that the reader finds himself almost living the life being described.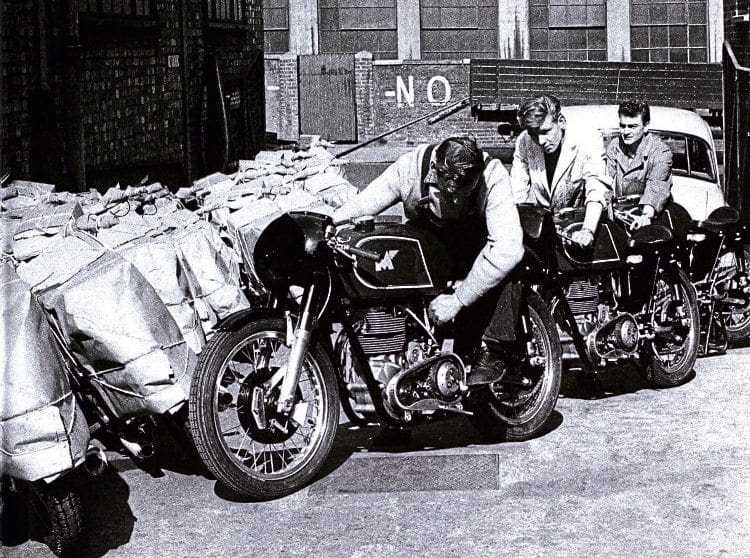 One such book is Veloce Publishing's reprint, after a long absence, of Bill Cakebread's story of his apprenticeship and working life at the late-lamented AMC factory in Plumstead Road, London SE18.
"There are two reasons why this book has been written," he says in his introduction. "The first is that wherever a group of like-minded motor or motorcycling enthusiasts are gathered around, stories of the past are often repeated. For many years on such occasions, friends and associates have been prompting me to record some of these experiences from an era that has now passed.
"For longer than I can remember I ignored their suggestions, but, at the Homecoming Rally in Woolwich in 1989, the reality dawned on me. Nothing was the same. The factory had gone, and so, sadly, had many of the past employees. Apprenticeship training as we had known it was also a thing of the past, and if it was not soon recorded, the recollections of that era would surely fade.
"The second and more important reason is to provide a vehicle by which to convey my thanks and appreciation to every single person who took the time to teach me the skills that have helped me to survive throughout my working life, and the most significant and useful education was gained during my apprenticeship at Associated Motor Cycles Ltd."
Almost apologetically Bill, who later became one of the country's leading experts on crane safety and managing director of his own company, writes: "I was probably not the best-equipped person to make such a record, and it would be of necessity a very personal account of life at that time, but I started to make notes for my own record only…"
I'm so glad he did, because those personal memories are what make this book sing, and Bill's skilled writing comes through right from the first chapter, entitled 'The seed is sown'.
Read more on this and other reviews, letters, opinion, news and features in January's issue of OBM