Having had a truly successful Summer Sale at the Bicester heritage site, with a record-breaking auction of no less than £3.6 million and a hugely impressive 95% sale rate, Bonhams returns to the venue for the weekend of December 5/6, for their highly anticipated Winter Sale.
In common with many previous Bonhams auctions, the Winter Sale includes several important one-owner collections, which naturally include a large and diverse number of classic and vintage motorcycles, and these are the machines that would have been under the auctioneer's hammer at the October Stafford Show, had it not been cancelled due to Covid-19.
Included in the auction are a number of bikes from the Carole Nash collection – yes, the lady who formed the eponymous insurance company – including a Sunbeam 3½hp Model 6 'Longstroke' from around 1928, which is the model that enjoyed much success on the racetrack, and this is expected to raise between £7000 and £10,000.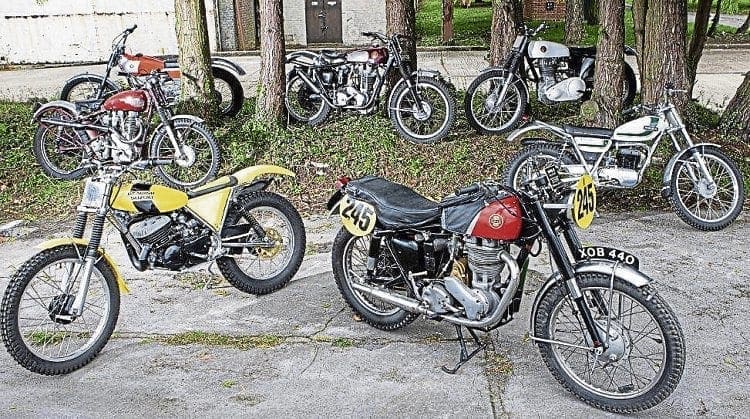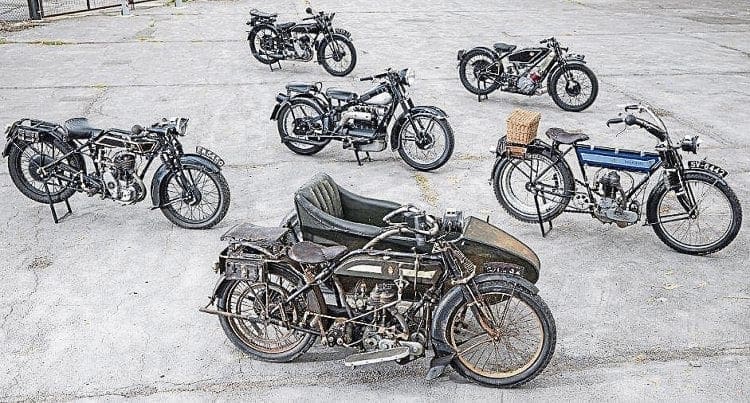 A 1914 BSA 4¼hp Model H Motorcycle Combination in 'barn-find' condition, that was originally sold on August 11, 1914, is expected to sell for between £14,000 and £18,000.
Amongst the competition machinery for sale is an Ariel HT5, as used in the 1958 International Six Days Trial by Ron Langston, collecting a gold medal in the process, all of which means that Bonhams are suggesting that it'll make between £10,000 and £15,000 in the auction.
And, of course, there are a number of high profile bikes going under the hammer, including a MV Agusta Monza, built in 1979 and of 832cc capacity that is expected to top £38,000, while the Montagu Motor Museum (now known as the Beaulieu National Motor Museum, in the New Forest) has lost one of its former display machines as a 1924 Henderson Model K de luxe goes under the hammer, expecting to reach between £25,000 and £30,000.
Additionally, there are a pair of Brough Superiors comprising of a 1937 11-50HP and a 1937 SS80, both of which are expected to make between £50,000 and £60,000 each, while a 1952 Series C Vincent Rapide is expected to make half that amount.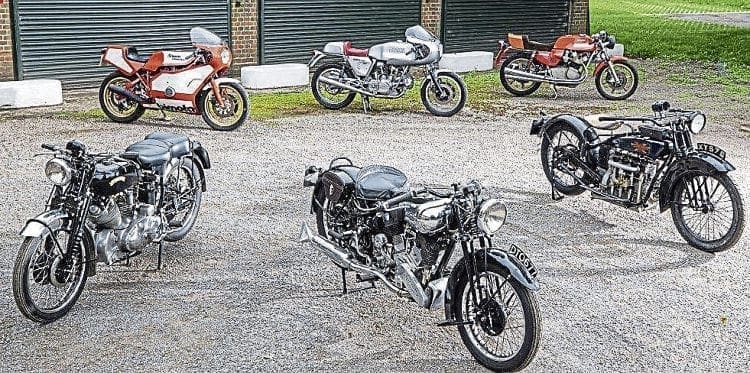 Further entries are invited to join the motorcycles that are already consigned for the sale at Bicester Heritage, and interested parties should visit www.bonhams.com/motorcycles to submit a complimentary auction appraisal request or contact the Bicester Motorcycle Office on 020 8963 2817 or email [email protected] to discuss the sale of your important motorcycle(s). 
As per the Summer Sale, December's auction will take the form of a 'live and online' format, although the machinery on sale will be on view between Thursday, December 3 and Saturday, December 5, albeit by appointment only.
Read more News and Features at www.oldbikemart.co.uk and in the November 2020 issue of Old Bike Mart – on sale now!