Like many of my generation in the early days after the war I, Colyn (yes, that is the Cornish spelling) grew up with various motorcycles – an ex-War Department 125cc James and the D1 BSA Bantam in particular.
Although my father was a farmer he was also a keen motorcyclist with various old motorcycles lying around the farm in outhouses and barns, machines like Levis (which I believe to be shown in the attached picture), Calthorpe, James, Francis Barnett, Rudge and Royal Enfield WD/RE Flying Fleas which, like the Bantam, was a copy of similar German DKW machines.
Some were complete and others in parts, from memory the RE125 Flying Flea engine was even fitted with a Villiers carburettor. There was even a Model T Ford in one of the sheds and a full tool kit for it – my grandfather once used it as a taxi in the Liskeard area.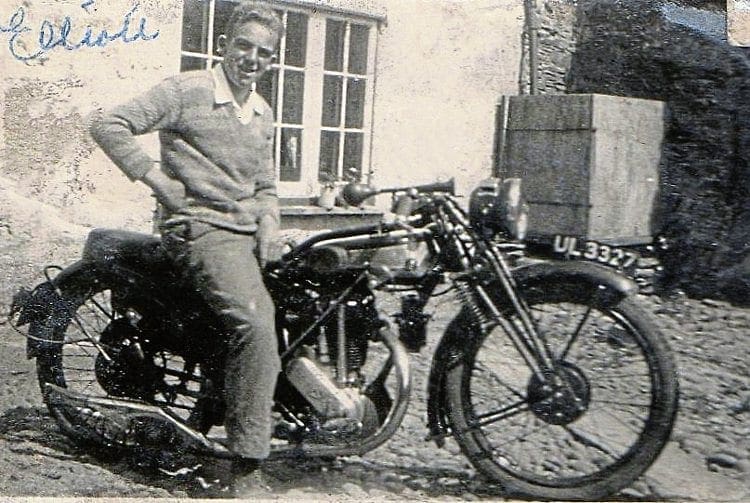 So my interest in motorcycles dates back to the late 1940s when my brother and I used to ride Dad's old 122cc Model ML (Military Lightweight) James with 9D Villiers motor around the farm.
The engines were unit construction, twin exhaust ported with bronze sleeve main bearings and felt crankcase seals.
Named by the paratroopers as the Clockwork Mouse, they were normally very reliable but, in fact, with Dad's it was less riding than attempting to get the engine running and it says something for the motor that it would run at all on 22mm sparking plugs from the farm's Standard Fordson tractor or, for that matter, any old plug of the correct size!
And so my engineering experiences really developed. Girder forks, rigid rear end, three-speed hand change gearbox and twin exhaust may not have been the latest technology at the time, but it was fun.
The other enclosed picture shows one of Dad's three-speed hand change, twin exhaust ported 122cc James fitted with 9D Villiers engine that we rode around the farm.
This machine had the carburettor induction manifold on the offside of the barrel.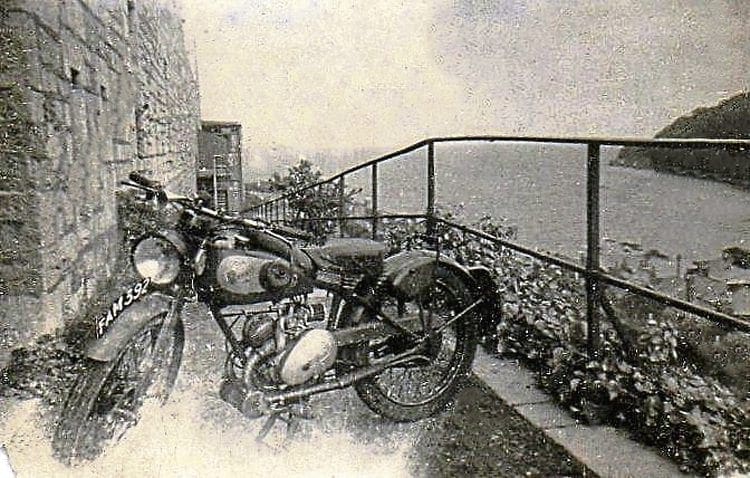 The bore was 50mm with a stroke of 62mm, they had an open magneto two-pole flywheel with a domed alloy cover over the hammertight securing nut, secured to the flywheel by three small screws.
These utility machines were built originally in the 1930s as a ride to work machine, and I remember in the 1940s my school teacher, Basil Easome, used to ride one to school each day.
During WW2 they were modified for military use and used on the Normandy beaches during the D-Day landings to carry messages to the troops and, like the Seagull outboards that were used, I'm told many got buried in the sand.
Colyn Thomas, Millbrook, Cornwall
Read more Letters, Opinion, News and Features at www.oldbikemart.co.uk and in the May 2020 issue of Old Bike Mart – on sale now!