Continuing the debate about sidecar braking, Mick Payne looks at some oddities from the past and the unbraked BEARS racing sidecar chassis of 'Slow' Phil Jones.
It's often said that racing improves the breed. This rather depends, however, on those who compile the regulations when you consider that Freddie Dixon's 1923 TT-winning sidecar had both a braked sidecar wheel and banked to lean with the Douglas it was attached to!
While banking chairs never really caught on, the braked third wheel has many adherents – but that's not to say that the leaning sidecar is dead, and it has been tried in several forms throughout history.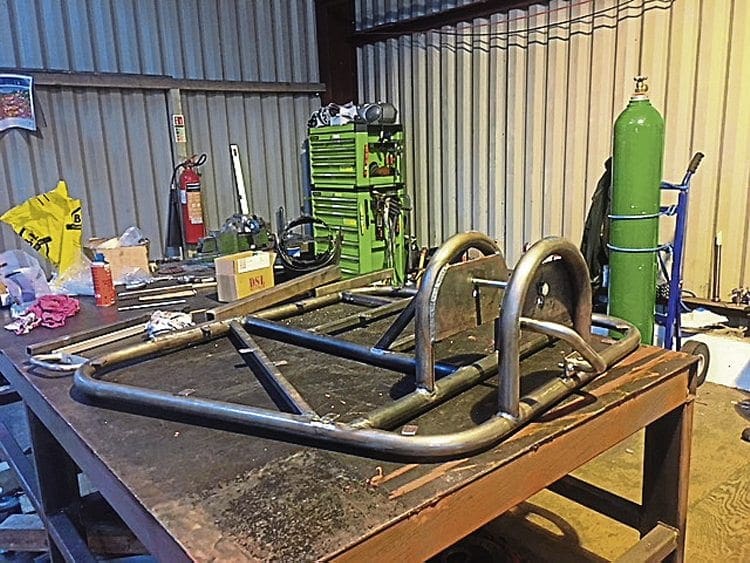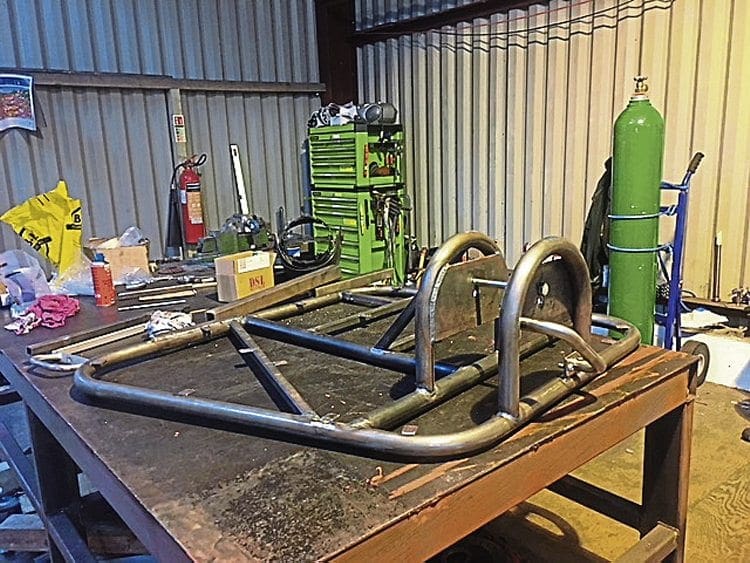 Perhaps the most infamous was the Sidewinder. Designed to circumvent a loophole in the learner law in 1982, it was basically a wheeled tray that turned a sports 250cc machine into a legal ride for a learner, getting round the change in law limiting learners to 12 horse-power 125s.
The American-built Flexit was a far more realistic sidecar for the hard-core rider, but they were never popular and are a rare sight these days. I rode one back in the 1980s, so look out for a piece on these quirky devices in the future.
Now let's get back to brakes. Although a modern racing outfit will have all three
wheels braked, this isn't so in historic racing. 'Slow' Phil Jones, who races a BMW K series-powered sidecar outfit in the BEARS series as well as fabricating chassis for other racers, says: "I don't use a brake or suspension on the sidecar wheel".
This view was echoed by Stan Dibben, who became world champion with Eric Oliver in 1953. "We didn't use a brake, and no one else in that era did either," said Stan, who wrote Hold On, World Champion Sidecar Rider and also refers to himself as a co-driver, which when you consider the antics of the passenger isn't stretching the imagination
at all.
Article continues below...
Advert
Read more in the March 2018 issue of OBM – on sale now!
---
Advert

Enjoy more Old Bike Mart reading in the monthly paper. Click here to subscribe.
---