After investing in a CNC capstan lathe, Meriden Off Road of Brierley Hill, West Midlands, is now making a wide range of its own high-quality stainless steel fastenings for Triumph Tiger Cubs – and proprietor Chris Davies now plans to produce a 'look-alike' road-going version of his 'world's fastest Tigger' sprint machine, writes Pete Kelly.
The idea of visiting Chris Davies at Meriden Off Road on Monday, October 23 was to have a look at the Emi-Mec (EMI Mechanical) CNC (computer numerical control) capstan lathe that he recently bought in order to manufacture his own high-quality stainless steel nuts and bolts for Triumph Tiger Cubs – but I came away with the exciting news that he plans to build a road-going version of his 'Tigger' sprint machine that's been featured in recent issues of OBM.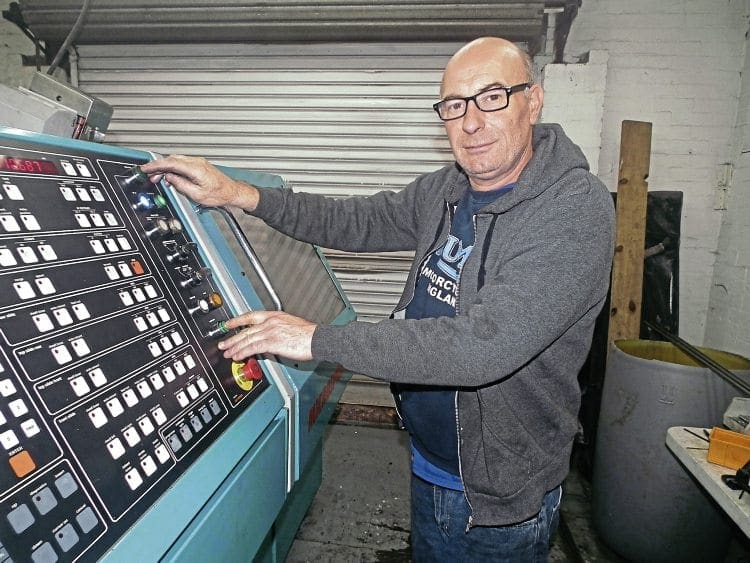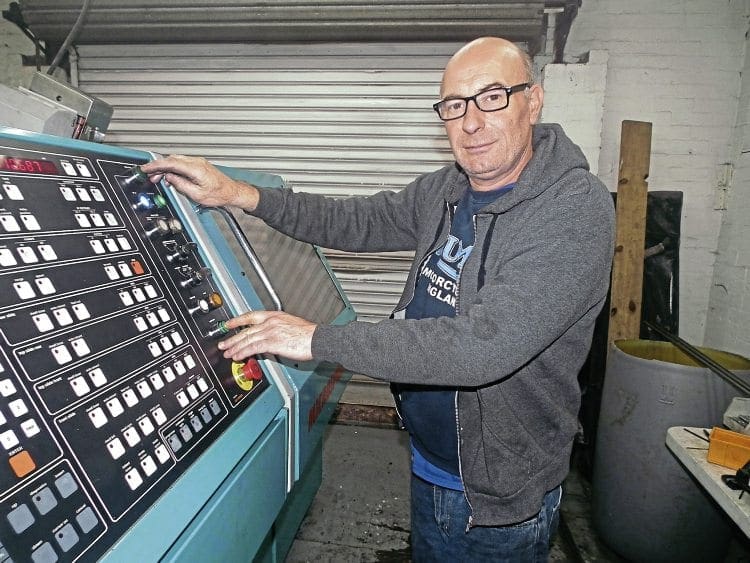 "Quality nuts and bolts can be quite hard to find," said Chris. "Bought-in prices are going up all the time, and with poorer-quality items already on the market, I reasoned that buying my own second-hand machine was the answer. I wanted an Emi-Mec because they still make all the parts for them just down the road in Dudley."
Making nuts and bolts to a high standard is never going to be cheap when you take into account the cost of the three-metre lengths of top-grade stainless round and hexagon bar, the Coventry die heads that each take four thread chasers, electricity at £10 an hour and the amount of setting-up time involved, and Chris has already discovered that the minimum number worth doing of any item is 200.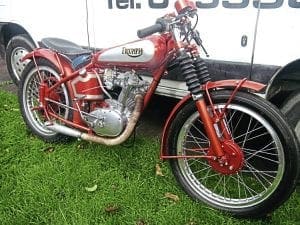 Working on his own, he has to split his time equally between engine and bike rebuilding and the manufacture of the vital nuts and bolts, although once the Emi-Mec has been set up, he can leave it running happily until fresh lengths of stainless bar have to be inserted.
Club orders?
He's now making all Cub fasteners including petrol tank bolts, seat mounting bolts, engine bolts, cylinder head nuts, stator/rotor nuts, wheel nuts, fork leg bolt nuts, mudguard bolts and many more.
Article continues below...
Advert
"Now that I've got the machine going, I'd be very happy to talk to clubs about manufacturing batches of bolts from 10mm to 50mm for any kind of machine," said Chris. "I can do left or right-hand threads in Metric, BSF, Cycle Thread (common on older Meriden Triumphs), BSW, UNF and even gas pipe thread."
Read more in November's OBM – on sale now!
---
Advert

Enjoy more Old Bike Mart reading in the monthly paper. Click here to subscribe.
---