While we're all having to wait a little longer for some of the planned 2020 events (many until next year), it seems that we can finally see an end to the restrictions which we've undergone over the last few months.
While there's still an element of uncertainty about things, the fact that certain events are set to take place gives us plenty to be excited about. There will be changes, of course, and show organisers are endeavouring to make their events as safe as possible for all concerned.
One show that will, all things considered, be taking place is the Ardingly Summer Classic Bike Jumble on July 11 and 12.
Initially the show was set to be a single day event, but the plan to extend to two days is part of the changes made.
These also include changes to the site plans to deal with one-way traffic and social distancing, removing the show element (as currently this is not a prescribed activity), accepting cashless payments from visitors and stallholders and providing hand sanitiser / hand-wash stations for all to use (with a really good deal on non-alcohol hand-sanitiser at £1 a pop on the gate).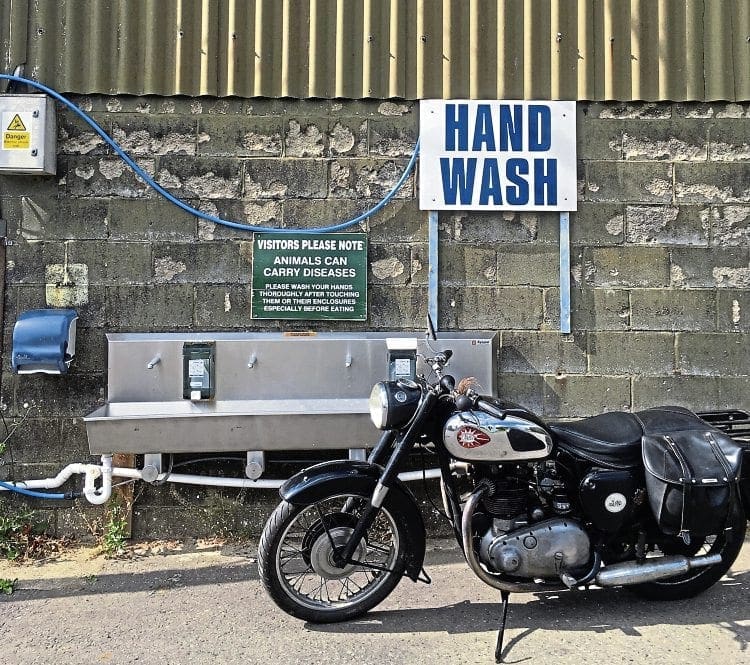 The extension to two days allows the organisers to manage social distancing far more effectively, and yet there's no additional cost to pre-booked traders to stall for both days!
However, the entry cost has had to increase to £7 per person, mostly thanks to the considerable amount spent on H&S and PPE, as well as additional marshals, although the entry price had been on hold for some time before that.
More information can be found at www.elk-promotions.co.uk
Read more News and Features at www.classicmotorcyle.co.uk and in the August 2020 issue of The Classic Motorcycle – on sale now!