I first started motorcycling on the road in 1959 aged 17 with a 20 quid BSA Bantam, of 125cc capacity, in green and with a plunger frame.
Before then I had two years around the local fields and footpaths etc. riding some old crocks.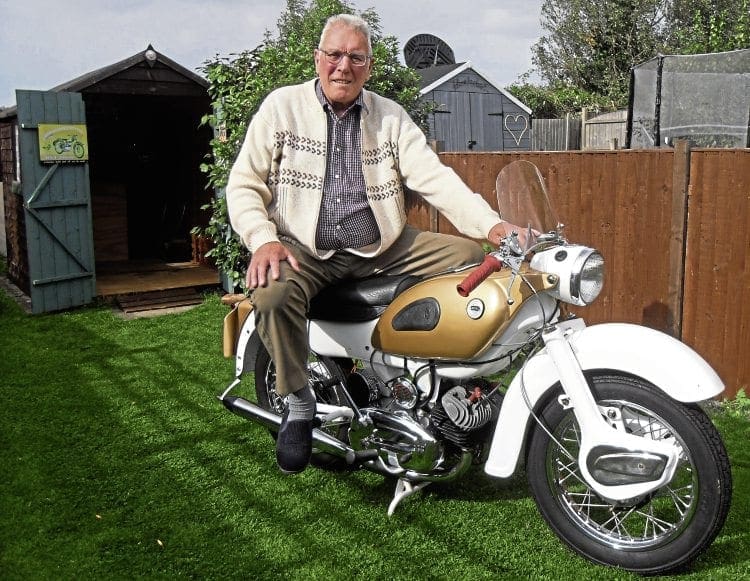 Since those days there have been Barnetts, Beezers, Bonnies, and all sorts right up to the present time, and today I still ride a 1970 Tiger 100SS.
On February 9, 1961, I rode my B33 plunger into Frank Bannisters of Chatham and came out with a new Ariel Golden Arrow – in those days I was a bit of a Jack-the-lad and the next two years were very fast and smoky!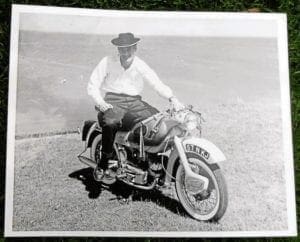 Fifty-seven years later, and another Golden Arrow turns up, this, a 1965 model – the two bikes look the same in the photos, but the bloke sitting on them looks a bit different, happy days!
Geoff Marriott, Sittingbourne
Read more Letters, Opinion, News and Views in the November 2018 issue of OBM – on sale now!