In the September 2018 OBM, readers were invited to submit details of "What's your hidden pleasure?" and, prompted by this request, Arthur Pentney penned the following …
A couple of years ago I decided to put two fingers up to the ridiculous prices now being paid for old machines and instead look for something less expensive, but still in keeping with that classic look and riding experience.
Certain parameters were laid down to achieve this – the machine needed to be a 500cc single, kickstart only, drum brakes, carburettor fuelled and with right-hand gear change.
It did not take long to realise this criteria could certainly be realised by finding a Royal Enfield manufactured in India in the period 1989-2002, and so the search for one began. Shortly after, a year 2000 bike, honestly advertised as a "useful hack" for £1350, looked promising.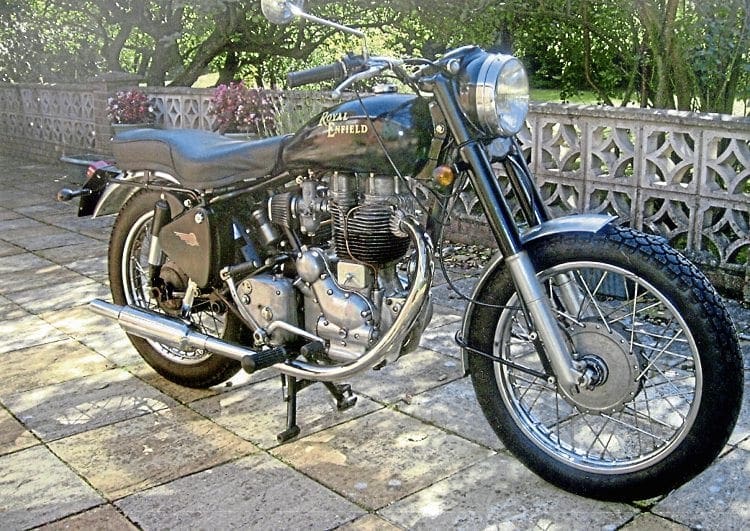 The vendor offered two alternative sweeteners to a potential purchaser, either fifty quid off the asking price, or a new 12-month MoT. I opted for the latter, believing at least the machine should then be roadworthy and usable straight away.
Purchase of this Enfield was to result in a triple whammy, as I now had to contend with coil ignition, twin leading shoe front brake and metric fasteners, none of which had ever been encountered on any of my previous bikes.
A quick appraisal showed the quality of the bike to be no better (or worse) than its equivalent Redditch cousin costing perhaps three times more – excellent!
This example bore all the hallmarks of hard regular use, and reminded me very much of how our bikes used to look in the 1950s and '60s. It also had quite a high mileage on the recorder, some 50,000-plus km, but converting this to about 30,000 miles made things sound much better.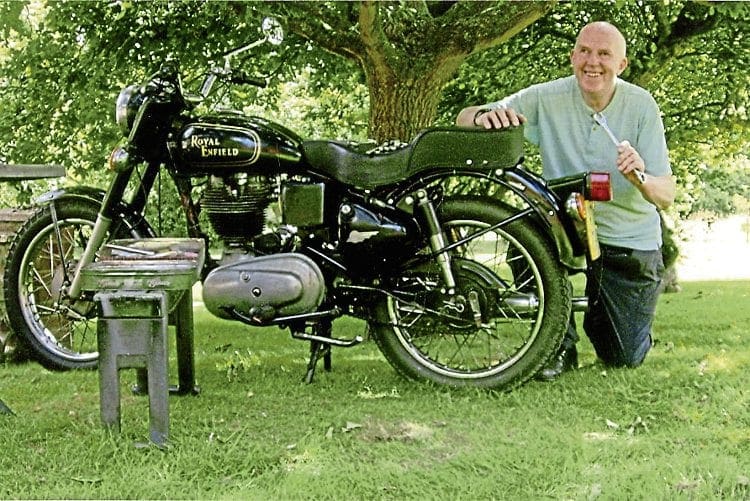 Initially, there were no sparks until it was realised that the kill switch on the right hand handlebar had inadvertently been left in the wrong position. D'oh!
Out on the road the Enfield seemed to run well enough, and winding open the throttle in top when exiting a 30mph limit, I was pleasantly surprised how it shot off like a scalded cat, only to run out of puff at about 55mph.
Ah, methinks, it must be on lowish gearing, fine in hilly country no doubt, but in flat, rural Norfolk we can pull much higher gears. One job pencilled in for the workshop later on then.
Read more and view more images in the November 2018 issue of OBM – on sale now!

Enjoy more Old Bike Mart reading in the monthly paper.
Click here
to subscribe.