Colin Evans, who now lives in Buckingham, recalls buying a 650cc Triumph Thunderbird for £4 shortly after passing his motorcycle test at the age of 16 – and a memorable journey on it with his pal Ray Kindle on the pillion.
It would have been in the early 1960s when I purchased my first 650cc Triumph Thunderbird from a local chap called Tony Austin. It had a gearbox fault, so I paid him the princely sum of £4 for it and pushed it the four miles home. I think the Thunderbird, NUL 165, was a 1951/2 model with a sprung rear hub, coil ignition and an alternator that never worked.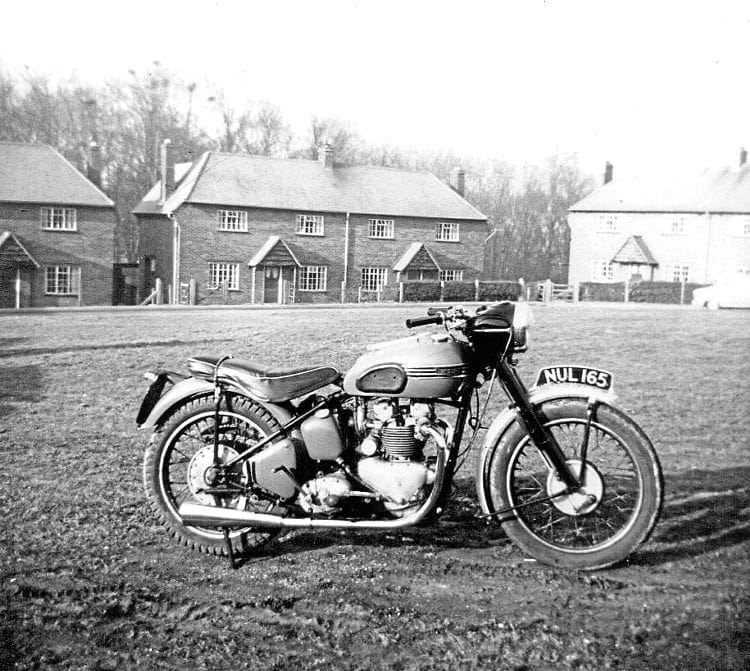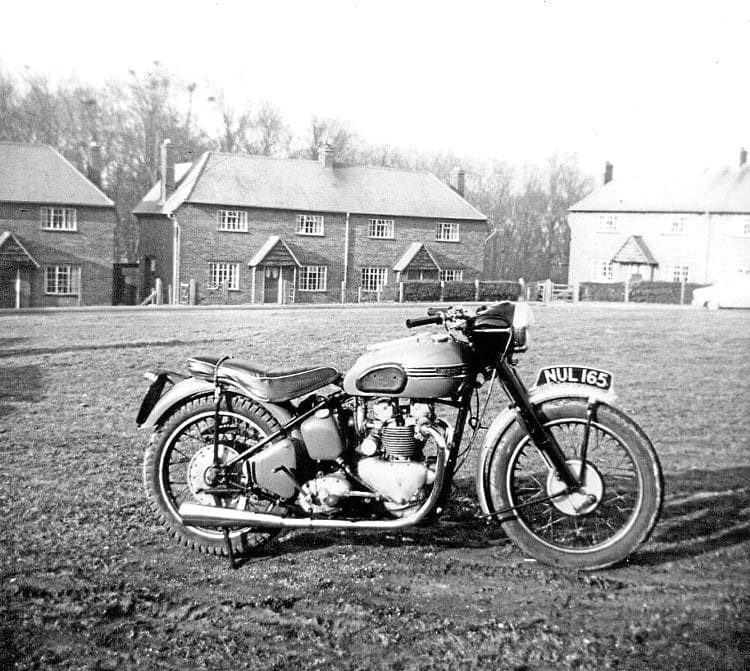 Having just passed my test at the age of 16, I couldn't wait to get rid of my untrusty 150cc BSA Bantam and swing a leg over a beefy Triumph. I was a trainee motor mechanic with only a year's experience and knew nothing about motorbike internals, but it didn't take long for me to buy a second-hand gearbox. I later discovered that the casing was broken and couldn't use it anyway, which was probably why the bloke wanted just £1.10s for it.
However not to be put off, I pulled it all to bits and exchanged the cogs for the broken bits that came out of the Thunderbird, and to my astonishment it all worked and gave no problems during the next two years of ownership.
More poke
The early 1960s was a time when young lads would be fitting Ace handlebars, Siamese exhaust systems, alloy guards etc. in order to put their own stamp on their bikes, and before too long I became bored with the Triumph's soft performance, and quickly learned that in order to improve it, 8.5 to 1 pistons, E3134 camshafts and a lighter crankshaft were called for.
As I had a pal with access to a lathe, I got him to chew a quarter of an inch off each side of the flywheels and a further quarter of an inch off the diameter. I knew nothing about balancing it up
after the machining had been done, and when I put the whole thing back together, I remember having great difficulty in timing it, but managed it in the end. I hadn't noticed that there were three key slots in the camshafts, and didn't notice which ones were used when I stripped it down.
Article continues below...
Advert
After a short running-in period, I started to open up the Thunderbird progressively. It went like sticky stuff off a shovel, with no oil leaks and no vibration, and very few bikes could get past me on my stomping ground.
Read more in February's issue of OBM – on sale February now!
---
Advert

Enjoy more Old Bike Mart reading in the monthly paper. Click here to subscribe.
---