Classic 50s are a big hit in the Isle of Man, and this year will see the Trans-Irish Sea Match Race return to the Island's Jurby short track on Sunday, October 1 – in fact they're so important that OBM's Pete Kelly (good Manx name!) and his companion from Staffordshire (four-legged, that is) will be going over there as guest(s) of honour!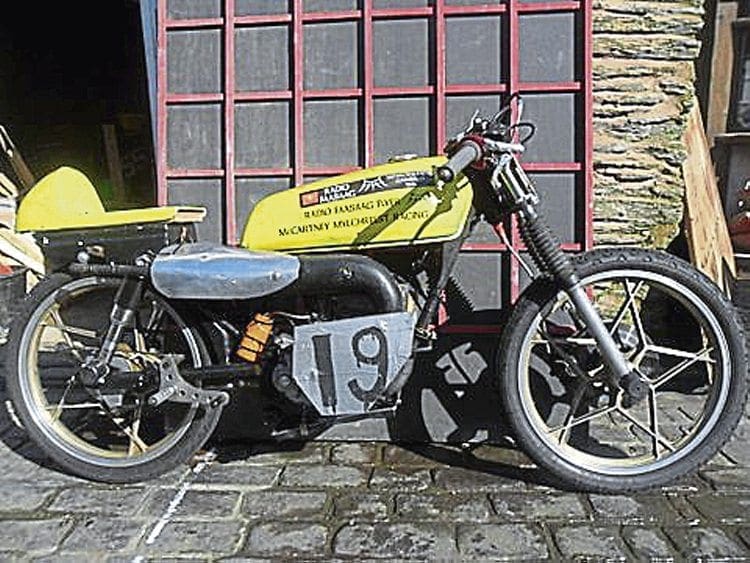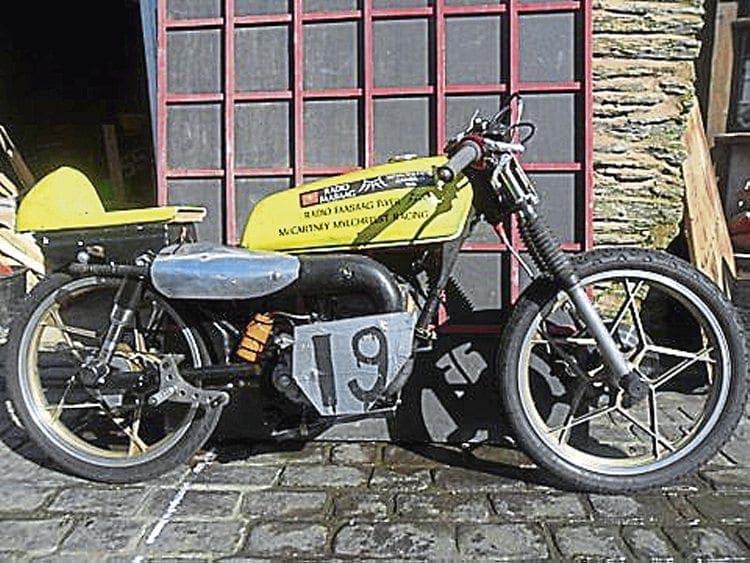 This year there will be a large contingent from South Africa, including Shane Norval, Hudson Kennaugh, Scott Park and Mark Bainbridge, all big players. Squads from England and Wales have entered some very strong teams, and pitted against these fearsome rivals are the Manx team, dragging out the awesome Fassaag Flyer – all six horsepower of it – which was featured in an OBM article last year.
The bike, built for under 200 quid, lifted the Formula 2 trophy in last year's Match Race piloted by Ross Cain – and this year's event sponsor, Martin from Bushy's, was so impressed that he's sponsored the Flyer, to the delight of owner Peter Mylcreest, who now plans to change the oil and put fresh air in the tyres.
There are plans to build another to really go for it this year, so the Manxies will be looking for another pilot.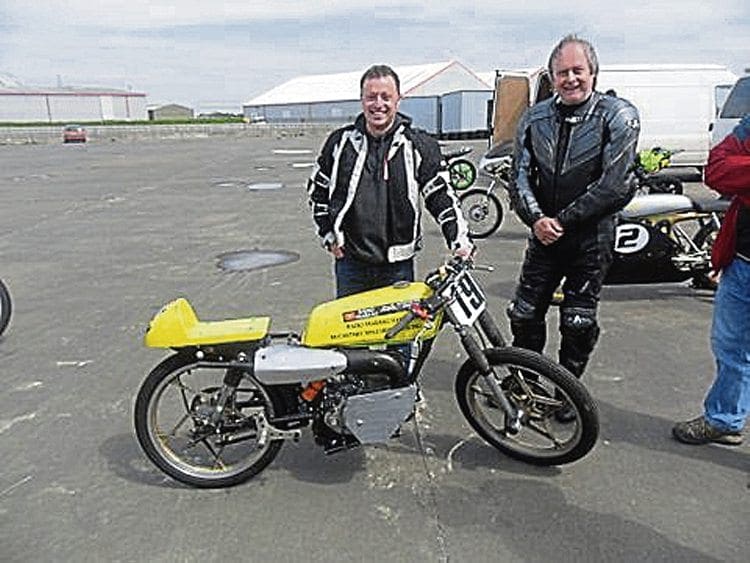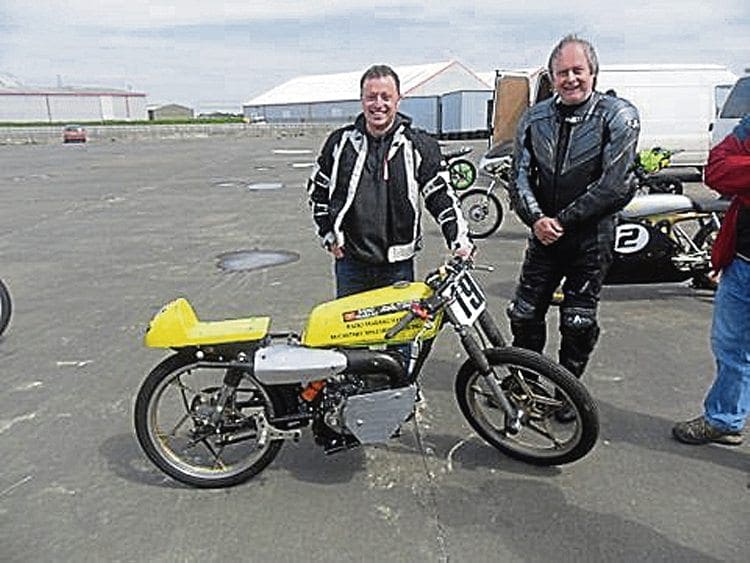 "Major honours are at stake here – we want to put it right up the other teams," says Peter. "We have to thank Bushy's for their sponsorship and sense of humour, and the assistance of the Isle of Man Steam Packet for bringing these teams to Manx shores for a whipping!"
There will be a junior pit bike support race, with teams from the Isle of Man, Wales, England and Scotland to spice up the day, and after the racing, there will be a prize presentation at The Forge, and a big hog roast.
Further information is available from Alan Naul, Classic 50 Racing Club, 123atn@gmail.com , or davecain@manx.net
Read more News and Features in the September issue of OBM – on sale now!
Enjoy more Old Bike Mart reading in the monthly paper.
Click here
to subscribe.
Comments
comments