Hello to the editorial team, and it was very interesting to read about all the covered bikes built in the UK in the last issue.
In 1934 the Victoria factory in Nurnberg (1886-1958) built a covered bike called the KR8 Fahrmeister (Driving Master), and this was one of the first such bikes to be built in Germany.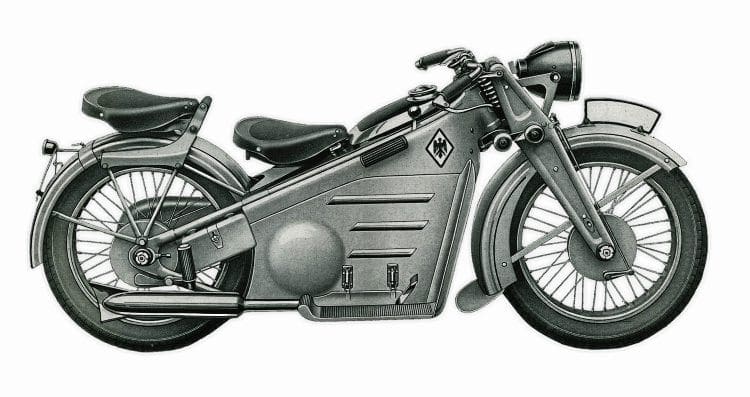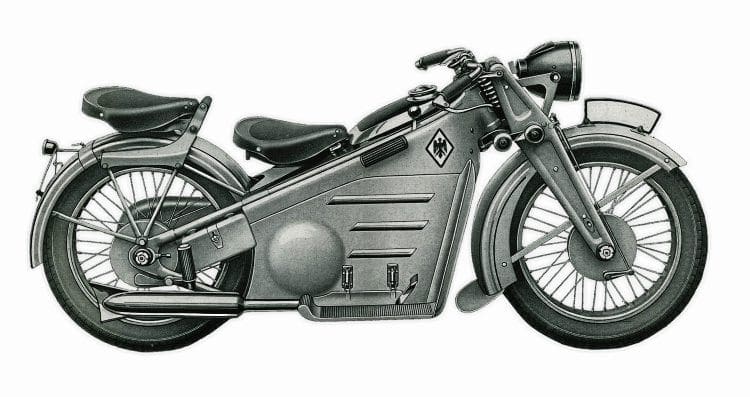 The designer of these bikes, Martin Stolle, was involved in the construction of the first BMW flat-twin motorcycle engine in 1920, when BMW didn't build their own motorcycles. This first engine, called the M2B15, was sold to the Victoria factory for the first model it built after the First World War, the KR1 (Kraft Rad, or Power Bike).
The KR8 had a 500cc twin-cylinder, side-valve engine with a 60 x 88mm bore and stroke, producing 16hp at 4800rpm. It weighed about 200kg with oil and petrol, and as well as a duplex primary chain it had a duplex chain from the gearbox to the back wheel. The front wheel bearings were placed in the end of
the fork.
Austrian Josef Sledinski rode a KR8 and sidecar to the Middle East, including Baghdad and the Syrian desert, in 1936.
After the launch of a KR9 model at that year's Berlin Motor Show, production finished in 1938 when the Nazis introduced the Schell Plan dictating which factories could or could not build cars or motorcycles.
I am a subscriber to Old Bike Mart and love to read it.
Manfred E Sprenger,
Miehlen, Germany
Read more Letters, Opinion, News and Views in the October issue of OBM – on sale now!