A few issues ago you asked for images of couples who were still together on bikes after
many years, and these photos of my long-suffering wife Jackie and me were taken in 1966 at Little Dial Farm near Wymondham in Norfolk, where my best mate lived.
The bike was a 1954 Triumph Thunderbird with coil ignition. I paid the princely sum of £4 for it, parted it from a double-adult sidecar and Jackie and I turned it into the café racer you see here.
We did most of the work on it in the evenings, in the workshops of the agricultural engineers where I served my apprenticeship. I remember the boss muttering about the electricity we were using – those were the days!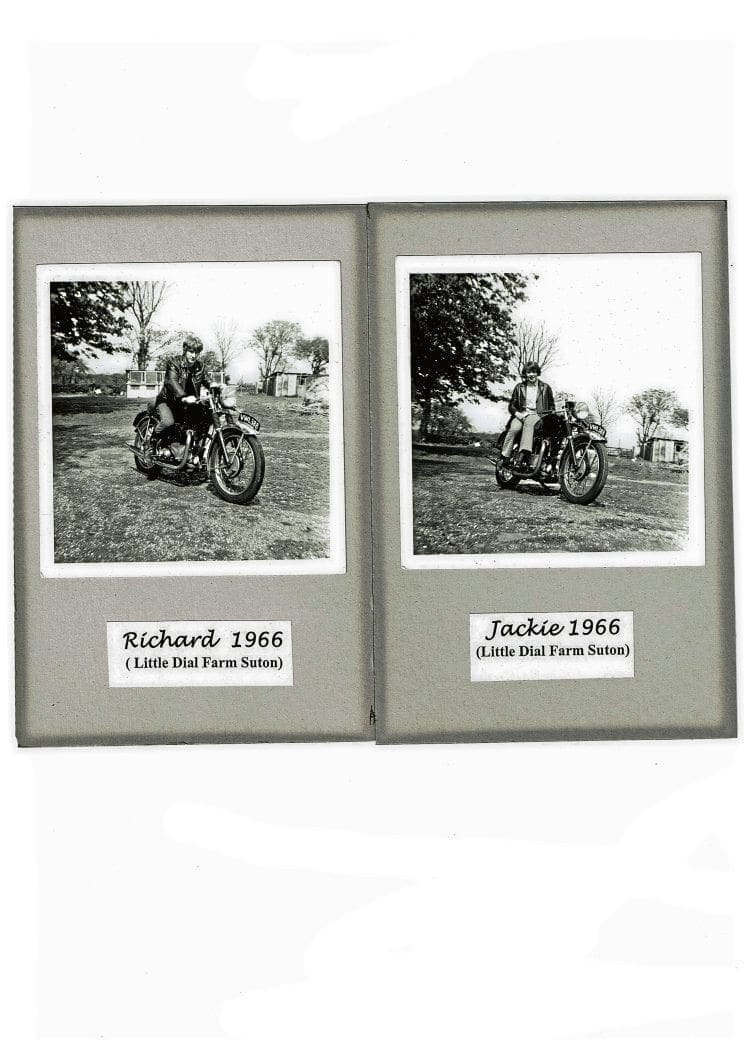 I rode it for a while before selling it (to a chap in Holt, I think) for about £50 and buying a BSA A7SS.
Jackie and I are still together after all this time and still riding about on old bikes. The eldest son quite likes them and has one, and will also ride mine as well, so that's a good thing.
I hope the photos are of interest, and it would be nice to see them in OBM.
PS: I'm still repairing tractors and combine harvesters at 70.
Richard Mack,
Email
Read more Letters, Opinion, News and Views in the August 2018 issue of OBM – on sale now!