April 25-26 will mark the 40th anniversary of the world-famous Carole Nash International Classic MotorCycle Show, held at Stafford County Showground.
It also marks 20 years of Stafford Show being directed with the reins of Mortons Media, with the first double decade being run by the gent who started it all, Alan Whitehead.
And while the last 20 years have seen many changes to the show, Alan still attends in his trademark all whites, with clip-board in hand.
Although the show's instigator won't be the only attraction in April, as the 40th celebrations have brought a 1940s theme, in a nod to the fact that just a few weeks later, many people will be celebrating the 75th anniversary of VE Day, and one of the Stafford complex's halls will be set in the Forties, not only with display bikes and clubs, but also having a Spitfire and Hurricane in the hall itself!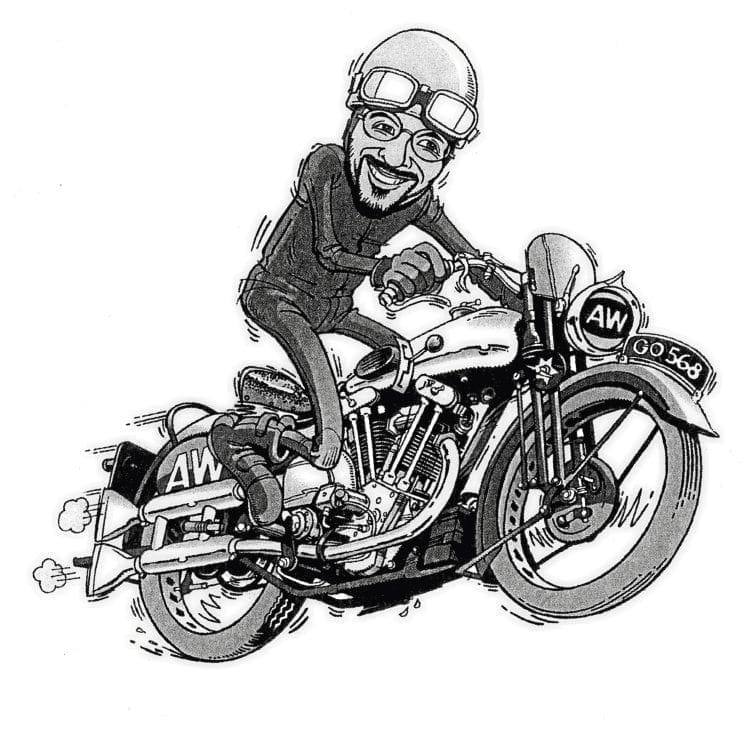 Not to be left out, the Classic Racer GP paddock will be bolstered by the addition of a Rolls-Royce Merlin engine and an Armstrong Siddeley Cheetah engine from not-for-profit group Historic Aero Engines, plus numerous classic race bikes and sidecars.
Further rare race machines will be on display indoors, with the Sammy Miller museum taking along a 350cc EMC GP bike from 1948, and a '64 Bianchi raced by Remo Venturi to the Italian Championship title, both of which will be located on the Hagon stand.
Of course, the show will still be sticking to its roots as a classic bike show, with thousands of classic motorcycles to see, a huge indoor and outdoor autojumble and, astoundingly, more than 900 traders in attendance.
The Bonhams auction will be as spectacular as ever, with the exciting news that a large part of the Morbidelli Museum collection (those build post-WW2) will be going under the hammer at Stafford, including such amazing and such ultra-rare machines as a four-cylinder, double overhead cam 1964 Ducati 125cc GP bike created by Fabio Taglioni that had gone to ground for some years, before the engine was discovered in Russia, and the chassis in Yugoslavia, the parts being reunited by Giancarlo Morbidelli himself, who sadly passed away in early February.
The sale includes race bikes (mostly Italian brands such as Benelli, Ducati and Mondial) as well as memorabilia, restored road bikes and prototypes, and even a few projects that weren't restored by the museum.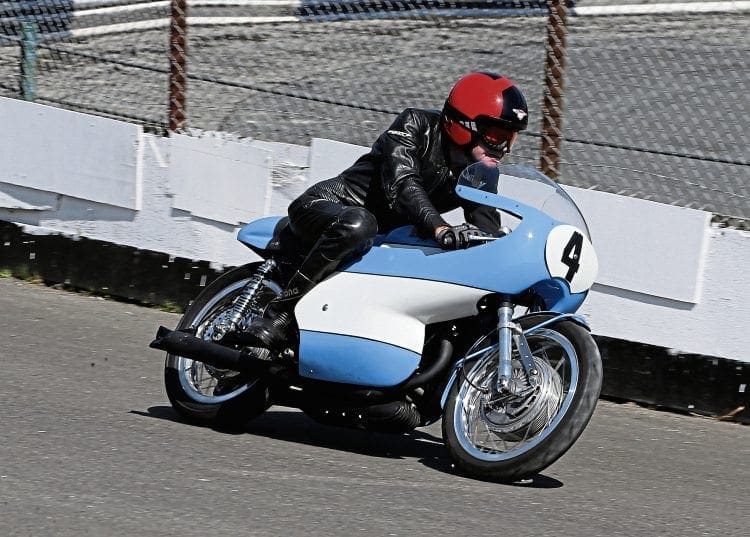 The full list of bikes in the auction can be found at www.bonhams.com/auctions/25384/
Advance tickets for April's Stafford Show are on sale now, with a 20% saving on the gate price, at www.classicmagazines.co.uk/stafford
Read more News and Features in the March 2020 issue of Old Bike Mart – on sale now!