Although confusing climatic conditions prevailed countrywide, Martin Gegg headed to Oxfordshire for the 2019 Banbury Run.
As I drove up to the Vintage Motor Cycle Club's 71st Banbury Run, 600 people in Lincolnshire were being evacuated from their houses due to flooding; the sky was dark grey and there was a nip in the air.
Hardly a prelude to midsummer's day – which was just six days away – and not ideal riding conditions for tomorrow's run either.
Our camping pitch was on the top of a newly landscaped grass bank that overlooked the British Motor Museum car park which was being set up for the Sunday run, and as vehicles began to arrive at the new competitor's car park located close to the display/start area, it was immediately clear that the new lay-out was a vast improvement on the last few years, when the Museum site was in transition.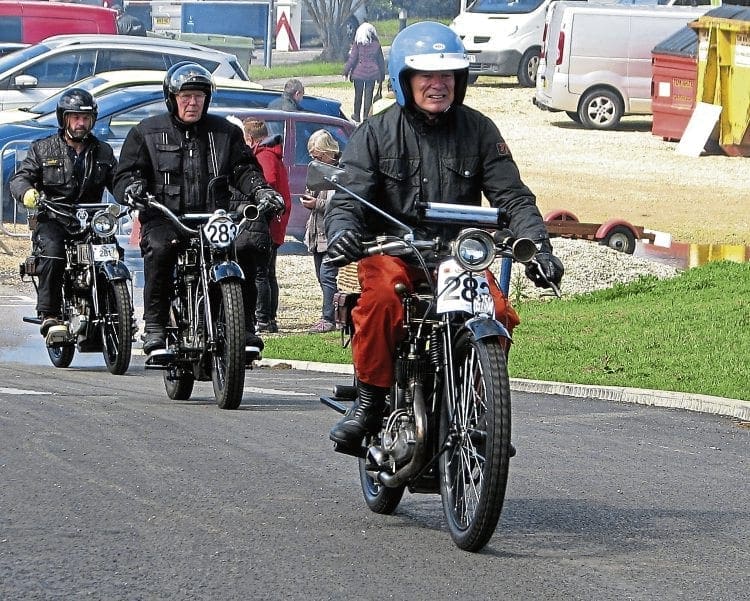 A short shower coincided with fuelling my co-rider's machine, a Sunbeam owned by the Brooklands Museum.
I say my co-rider, but the fact is that having proudly announced to the OBM editor last October that I was going to build and enter a Sunbeam for the run, I failed miserably.
However, that's a story for another day and, for now, I was just a spectator with rather an expensive mug!
Read more and view more images in the July 2019 issue of OBM – on sale now!