Half a litre Brit bike beater. Steve Cooper asks if you're a fan of twins
Suzuki's largest motorcycle to date was launched in 1968, and what a class act it was. Five hundred cubic centimetres of best two-stroke allied to five gear ratios, so perhaps it's not too surprising that it was billed in the key American market as the Five/5.
It was, according to advertisements, the bike they said could never be built. This was a reference to a supposed theory that it was impossible to build a two-stroke twin larger than 350cc. Strange how no one had mentioned this to either Scott or DKW pre-war, as both companies had turned out supremely effective stroker twins of half a litre or bigger!
Suzuki's new baby was designed with just one thought in mind; breaking the monopoly that large-capacity British twins had on the American market. At this point Suzuki was an all-two-stroke company but didn't see this as an impediment to success.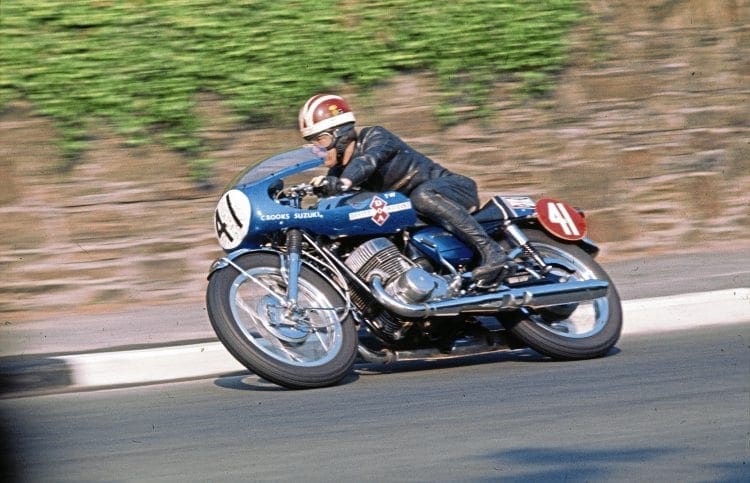 The plan was as simple as it was elegant; build a larger version of their seminal T20, aka the Super Six. And that's exactly what they did and then some; few strokers were ever better made than the T500 and, even today, the company remains rightly proud of the engine's design. Massively over-engineered yet under-stressed, the concept still remains a byword for dogged reliability.
Short of running out of two-stroke oil it's nigh on impossible to kill a T500, they really are that good.
So good they named it thrice
The first model was variously marketed as the Five/5, Charger or Cobra depending upon who built the magazine adverts and dealer brochures. Very conservatively styled with chrome bolt-on panels to the fuel tank and gauge covers painted to match the bodywork, the bike received a warm reception for everything other than handling which was, frankly, squirrelly. Swiftly rectified via a longer swinging arm, Suzuki dropped the Five/5 reference in a move to differentiate the revised machine from the first-generation model.
The Charger name brought Suzuki into conflict with Dodge Motors for potential infringement of the Charger trade name, so Suzuki swapped to using the Cobra moniker only to find that name was also a trademark, this time for the Shelby Cobra sports car!
Finally, Suzuki settled on using the name Titan for its new baby which worked perfectly well Stateside, but then fell foul in the UK where Reads of Leytonstone had trademarked the Titan name for their numerous cafe racer body kits!
The bike was simply known in Blighty thereafter as the T500…
Read more and view more images in the December 2018 issue of OBM – on sale now!