You will have heard of the most expensive, genuine motorcycle sold at an auction, the stunning 111 mph bevel-driven OHC V-twin 1915 Cyclone Board Track Racer, the star of the E.J. Cole Collection, for a price of $775,000 USD. It was set to be the legendary chopper "Captain America" bike for an astounding $1,620,000 USD, but sales appear to have fallen through.
Or maybe you have taken an interest in a 1956 Norton Model 7 Dominator for around £6,500 GBP. Or even still, maybe you have even thought about buying a French motorcycle from a relatively unknown motorcycle manufacturer for around £111,000 GBP.
Yet, every now and again, a classic motorcycle will be offered for sale without any known history, no indication of even being a "relatively unknown manufacturer". It has been known to happen in both private sales and auctions, and while it is a rare occurrence, it does happen. So what should you do if the motorcycle manufacturer does appear to be unknown at first?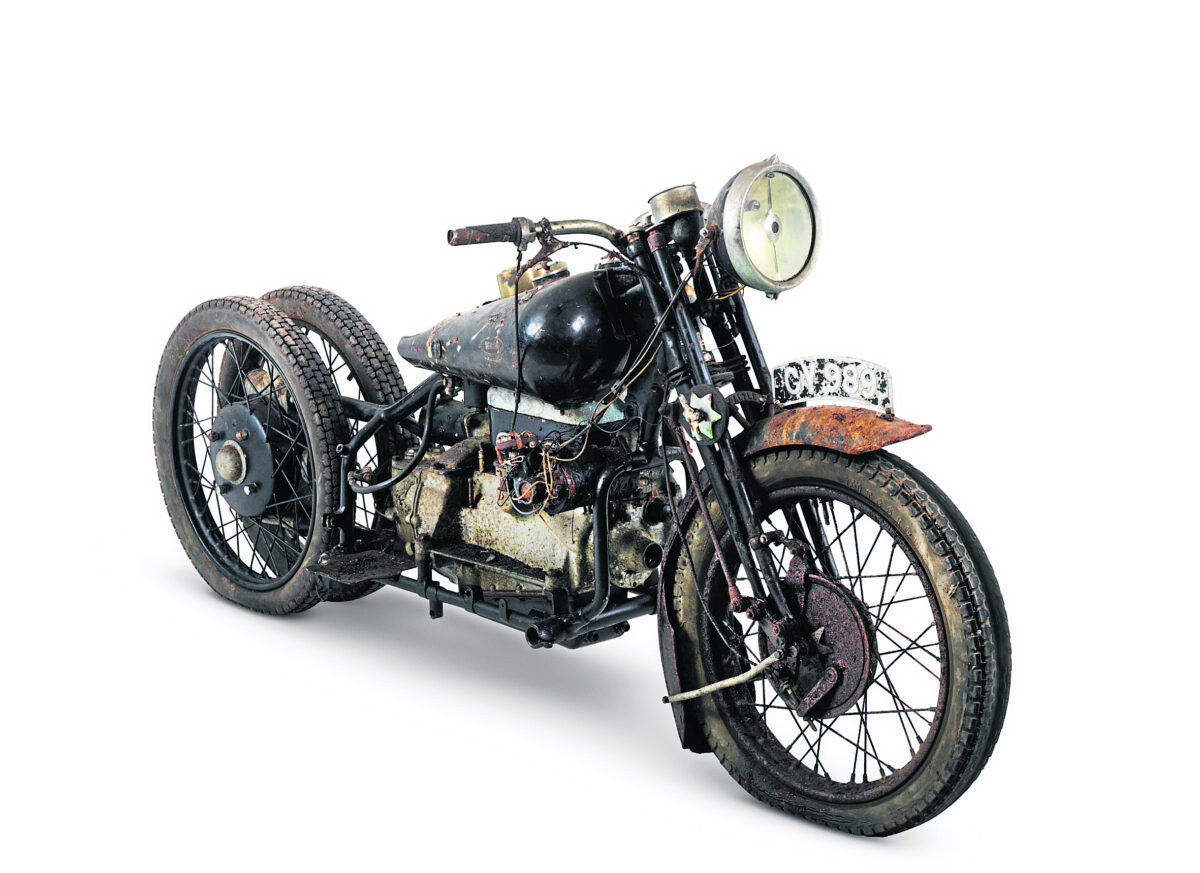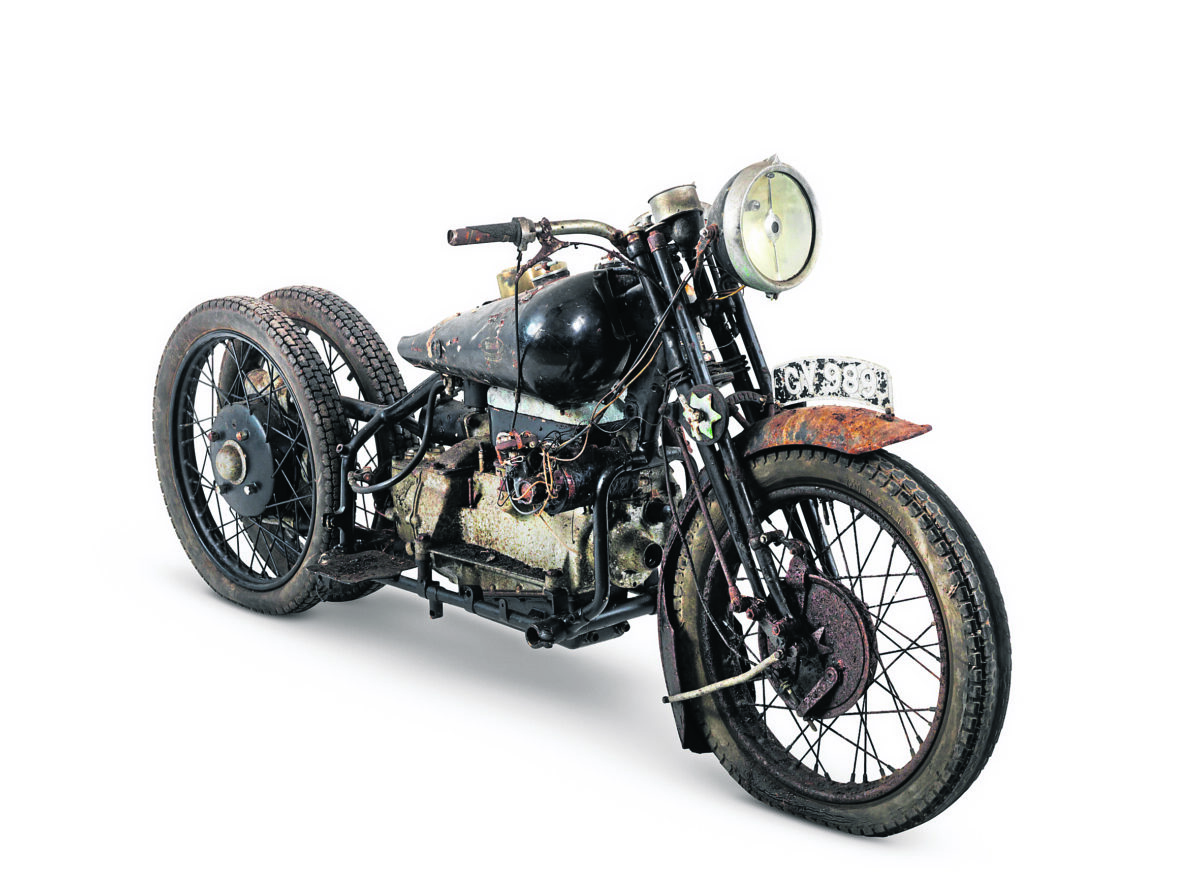 Confusion may occur in regard to the model information, as motorcycles offered for sale after September in the United States of America will technically be the following year's model. To put that into context, retail sales of imported motorcycles with a year model stated as 1981 or 1982 on the VIN (Vehicle Identification Number) decal will actually be a 1983 model.
Some can be more difficult to locate than others, as motorcycle manufacturers use different numbering systems and put engine numbers in unusual places, so where you look for it will depend on the type of motorcycle you have. For example, motorcycles manufactured after the 1970s tend to have a stick-on decal or plate on the headstock. Besides detailing the bike's engine and frame number, the decal will show the makers, the model and year of manufacture.
Here are some ways you can identify a classic motorcycle model yourself.
Look for decal
Generally the easiest and quickest way of identifying your model is to find stickers and badges as they are usually seen all over motorcycles. The name of the manufacturer or engine number may also be cast into the engine cases. There are databases consisting of over 100,000 motorcycle decals from old, new, classic, vintage, obsolete and rare models, so the model will likely have had one, but occasionally a motorcycle does come up for sale without any stickers or badges intact. If this is the case, you will have to run a process of elimination.
Find the VIN 

The VIN is usually stamped into the steering neck, which can be found behind the front forks behind the headlight if the motorcycle is equipped. If you have already found and verified that the VIN is less than 17 characters, it is most likely from a pre-1981 vehicle. Before 1981, VINs varied in length from 11 to 17 characters. In 1981, National Highway Traffic Safety Administration (NHTSA) standardised the format so regulations required all 1981 vehicles to be sold with a 17 character VIN.
The 17 characters are divided into groups:
Character 1
The first character tells you which region the motorcycle was manufactured in. For example, numbers one to five indicate the motorcycle was made in North America, while S to Z means the model was made in Europe.
Characters 2 and 3
The second character when combined with the third character identifies the manufacturer and the vehicle type. For example, it could be a motorcycle, ATV or scooter made in Japan, and not every manufacturer uses the same codes.
Characters 4 – 8
These characters are the Vehicle Descriptor Section as they provide information about the model, engine
size and body style options. Again, not every manufacturer uses the same codes so it may take a bit of deciphering.
Character 9
Character 9 identifies the VIN accuracy and is a check digit that is used to determine if the VIN is correct.
Character 10
This character identifies the model year of the motorcycle. For example, G could be a 1986 or 2016 model and H could be 1987 or 2017 model, while M is a 1991 model.
Character 11 – 17
In Europe, characters 10 to 11 give an indication that provides "clear identification of a particular vehicle", but in America character 11 tells you the identity of the factory at which the vehicle was built. Characters 11 to 17 also identify the sequence of the vehicle and production number from the assembly line.
Inspect the engine crank casings
They will have a cable entering them on the top left side. Looking for clues on a machine in this way will eventually lead to the make, model and year of any machine being discovered.
Although this is unusual, you will have to dig deeper if you cannot locate the VIN and cannot see any other obvious markings.
Disassemble
Look on the wiring harness. Many motorcycle manufacturers had model specific harnesses made with numbers or the manufacturer's name printed on an attached label. Wiring is positioned inside the headlight during the assembling of the model and labels can often be found there.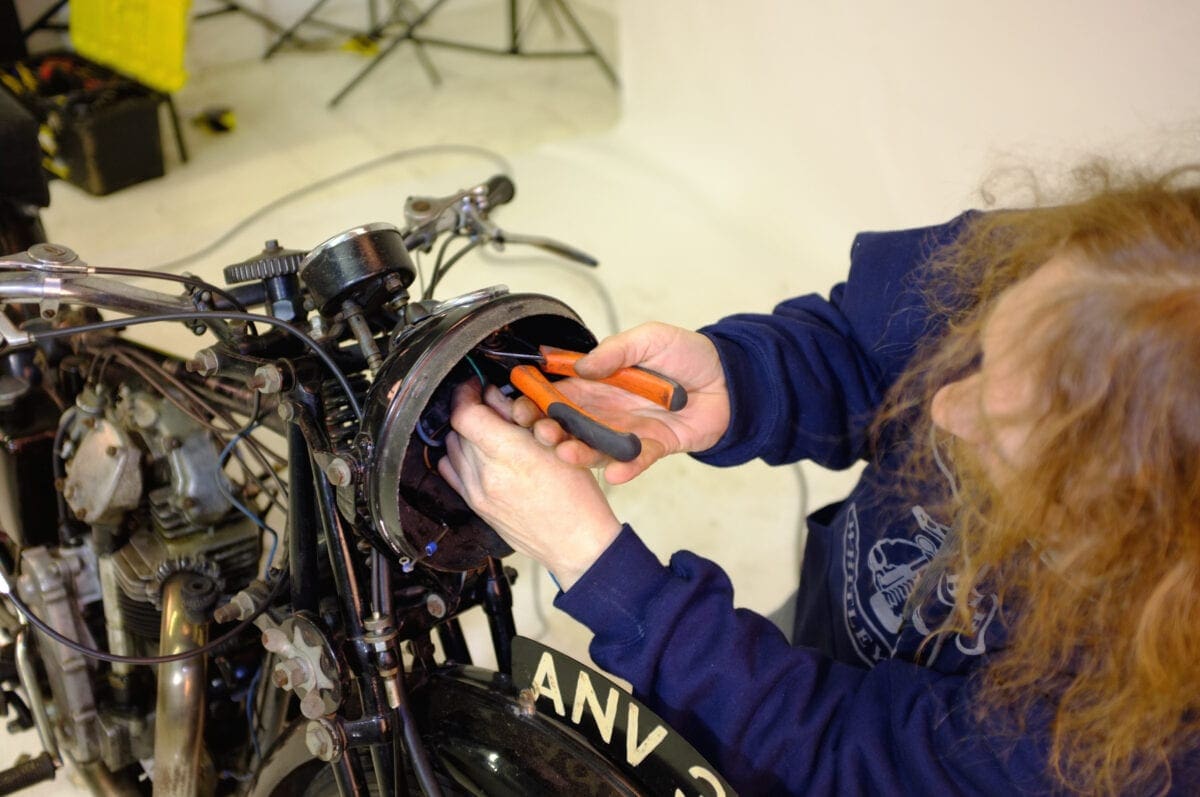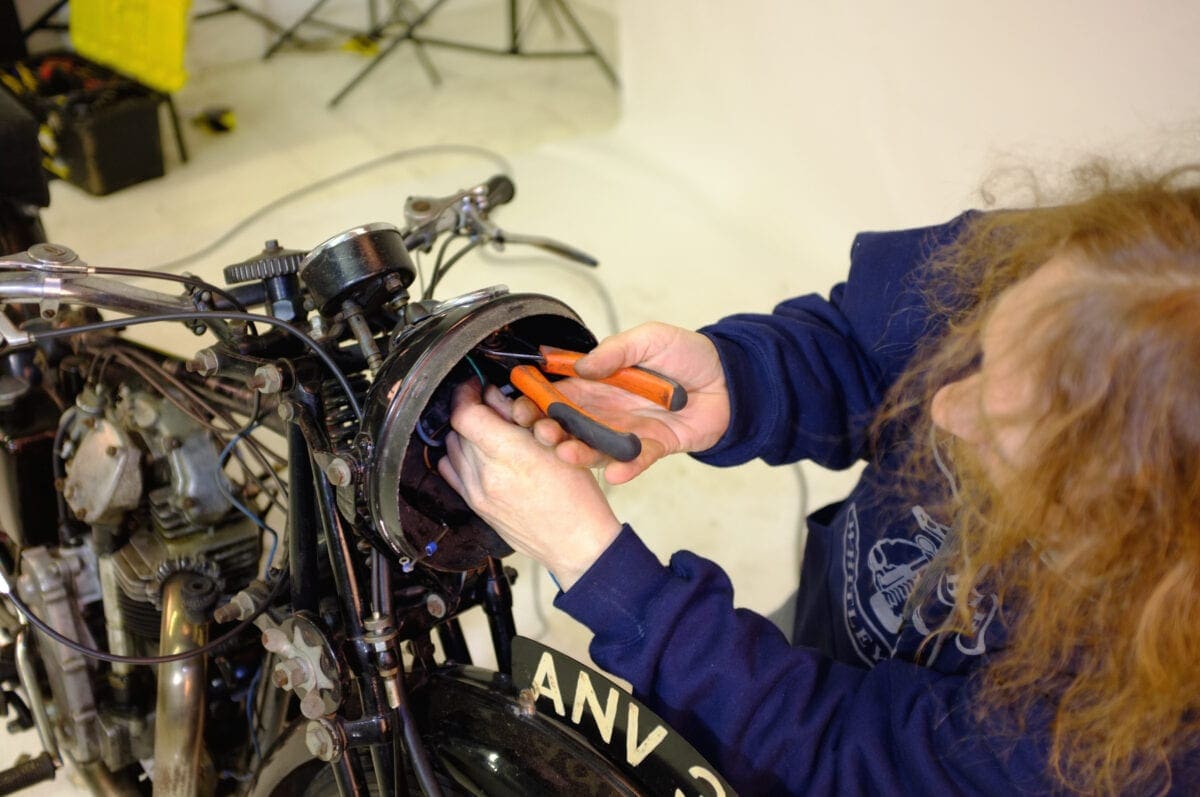 Engine casings
Aluminium engine covers often have the manufacturer's names cast into them. Alternatively, the castings may have an emblem or trademark representing the manufacturer cast into them.
If all else fails, look for identification stamps in these places:
Under the front fork triple clamps
Stamped into a muffler
Inside valve covers
Wheel rims or hubs
Brake shoes
Brake back plates
Side panels or covers
Inside switch assemblies
Light lenses
Footrest
Handlebar rubbers
The steel seat pans
Once you have the necessary information, use websites such as Cyclepedia to decode your VIN and get detailed ATV, motorcycle instructions and support.
Enjoy more Old Bike Mart reading in the monthly paper.
Click here
to subscribe.
Comments
comments